We continuously support our graduates with many enhancement programs. It is aimed to keep our community grow better and bigger. We will not leave you alone.  
Supply Chain Innovation Summit
This program is designed by ISCEA Indonesia to support graduates with the recent updates in the supply chain contexts. It gives insights, practical tools, and solutions to real-world challenges. This event aims to facilitates the sharing from graduates for graduates. Our community member will be prioritized to involve in the summit, but we are not limited to them. We are also inviting you come and join the heat because we believe that sharing is caring.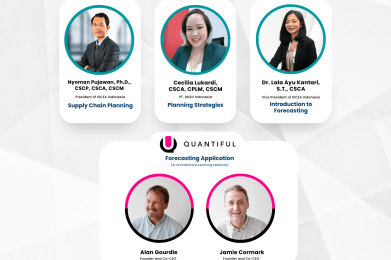 ISCEA Indonesia Expert Class
Expert Class is a free training program offering supply chain and logistics courses. Guided directly by the experts, Expert Class provides a few selection of classes from various levels. This event is open for all participants with various background.
Supply Chain Dialog
Supply Chain Dialog was a program formerly created in early 2021 known as our mini-podcast to improve our graduate soft-skill development through small discussions with experts in its field. Due to the expanding topic, in late 2021, our mini-podcast transformed into Supply Chain Dialog. The discussion is no longer pre-recorded and the topic also expanded to recent issues in the supply chain. To date, we have produced 5 episodes divided into 8 videos reaching more than 1,700 viewers. In late 2022, we first launched our offline Supply Chain Dialog in Jakarta.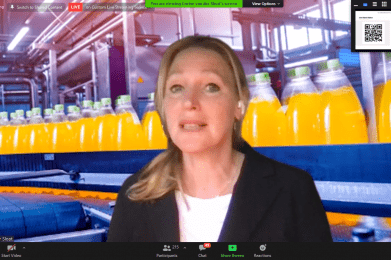 World Supply Chain Forum
World Supply Chain Forum is virtual event that presents a balanced blend of seasoned practitioners and academics in the area of Supply Chain Management. The objective is to provide insights for participants to improve supply chain practices in their organizations. We would like to invite you to participate. It will be an exciting forum at the beginning of 2021. Various aspects will be covered, from sourcing to omnichannel, from Lean to Resilience, from Manufacturing to Services. Looking forward to your participation. You may involve as a regular participant, a speaker, or a sponsor.
Other conferences and exhibitions
ISCEA provides a lot of events which qualify for ISCEA Certification Renewal PDU's. You can find more on the following link. 
Are you interested in collaborating with us?
contact us for further inquiry
e-mail: admin@isceaindonesia.com