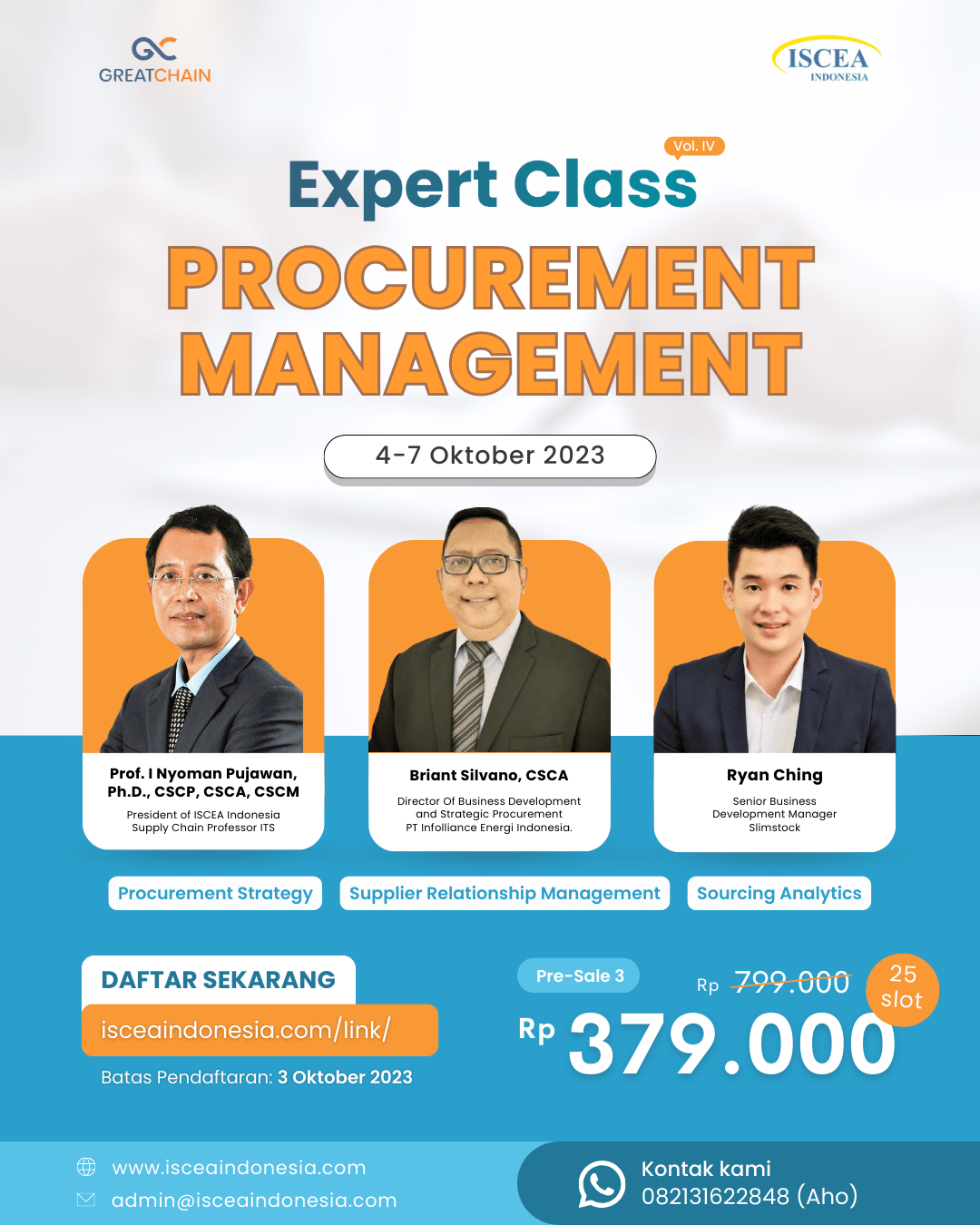 Expert Class Vol.IV:
Procurement Management | 4-7 October 2023

Enhance your procurement insights
A supply chain mini course program. Bringing new experience for public to learn the perfect mix between theoretical and study cases directly by the experts.
Prof. I Nyoman Pujawan, CSCA, CPLM, CSCM, CSCP
Professor Supply Chain Engineering - ITS
Day 1: Procurement Strategy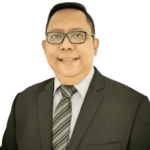 Briant Silvano, CSCA
Director of Business Development and Strategic Procurement - PT Infolliance Energi Indonesia
Day 2: Supplier Relationship Management
Ryan Ching
Business Development Director Indonesia - Slimstock
Day 3: Sourcing Analytics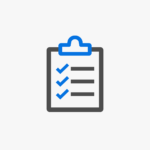 The classes is being held online via Zoom meeting and the post-test will be conducted online.
Wednesday-Friday, 4-6 October 2023: 19.00 – 20.00 WIB (After working hours)
Saturday, 18 February 2023: 09.00 – 12.00 WIB (Post Test)
After attending the three-days training, all participants are required to take a post-test in order to get a certificate of participation.
The duration of the post-test is approximately 30 minutes with 20 multiple choice questions.
In order to get the certificate of participation, you need to finish the post-test on the last day of the event.
The certificate will be given to all participants is a certificate of participation, so the output is NOT similar to the ISCEA Indonesia certification programs. 
Upon receiving the certificate of attendance, ISCEA Graduates will be eligible to convert it into Professional Development Units (PDUs). During this event, you may be eligible to receive 4 PDUs if you finish the post test.